FieldKing Avatar Upland Hunting Vest in Hunter Orange
By Alan Davison
Friday, December 2nd 2022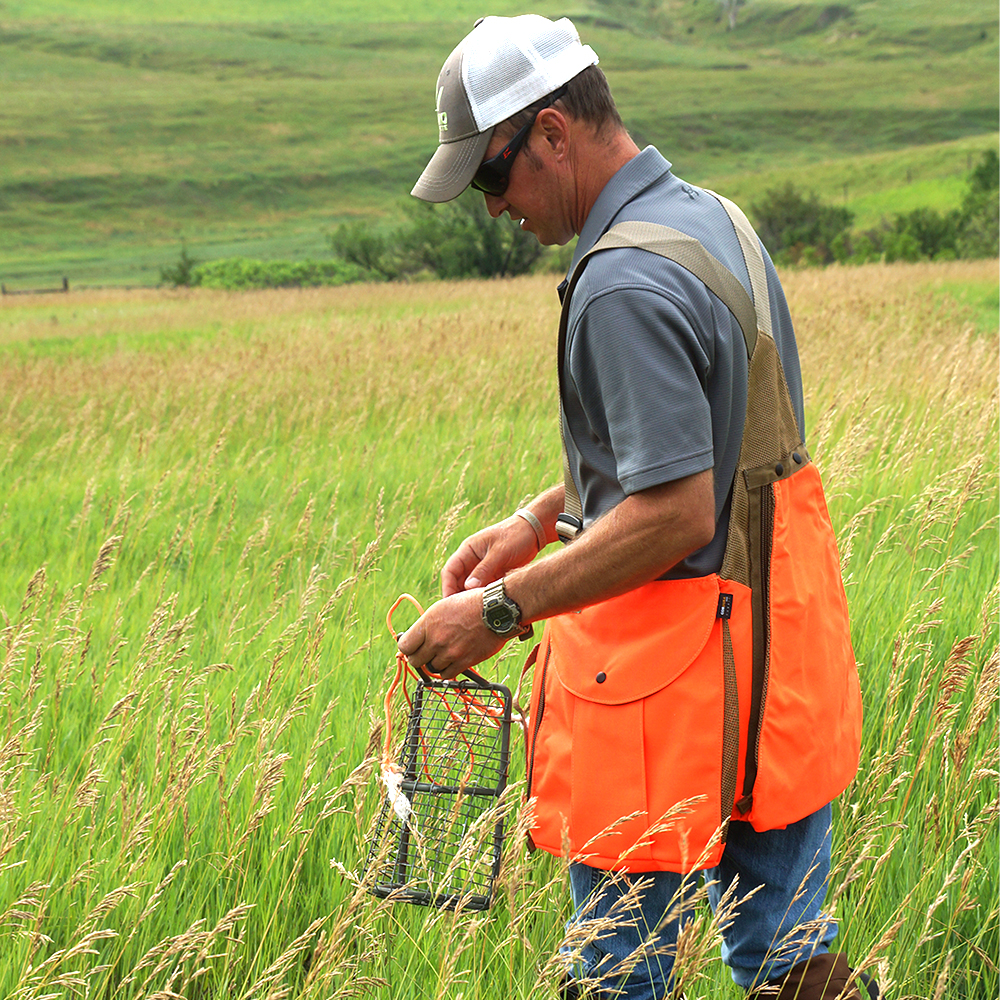 For about a year, we have been selling the Avatar Upland Hunting Vest from Pineo Outdoors. Many of you are familiar with Doug Pineo and his company Pineo Falconry. The development of the Avatar Upland Hunting Vest has been a 30-year endeavor of Doug's and came from his original design of the Avatar Hawking Vest. As a side note, if you're interested in the Avatar Hawking Vest it can be found at Rose Hawking.
Some months back Dogs Unlimited acquired the rights to the Avatar Upland Hunting Vest and we re-branded it FieldKing. It's still manufactured in the United States with all the attention to detail and quality that Doug required. And honestly, it only makes sense. I never understood when a company would acquire another company's great products and then dumb them down in either quality or features/benefits only to save some money in production. Customers are smart and they expect to get what they pay for.
For those of you who are not familiar with the FieldKing Avatar Upland Hunting Vest you can find both versions on our website and look at the FieldKing Avatar video too. It's a classic strap-style hunting vest with some extra features that make it a unique and unparalleled hunting/gun dog training vest.
The outer pockets, which have a divider and shell loops, are for shotgun shells, gloves, water bottles, scents, etc.
The inner pockets, which are accessed using a zipper, are used to carry training birds - think pigeons, chukar, quail, etc.
The back panel of these bird pockets is made of heavy-duty mesh fabric, designed to give the birds fresh air so they are healthy, comfortable, and ready to fly.
An expandable, zippered game bag in the back of the vest is easy to access and has mesh panels for airing out your harvested birds.
Oversized D-rings where the adjustable shoulder straps meet the pockets are great for attaching equipment.
The FieldKing Avatar Upland Hunting Vest comes in 4 sizes – Small, Medium, Large, and X-Large. Check out the Size Chart on the item page on our website to get your correct size. We had many discussions with Doug Pineo concerning what sizes to keep, and what sizes to eliminate. After many thought-provoking discussions, intense internal deliberations, and finally a desire to appeal to a larger audience that we believe deserves access to a vest such as the Avatar Upland Hunting Vest, we have decided to continue making a SMALL size. It's also a great size for junior bird dog trainers and young upland hunters!